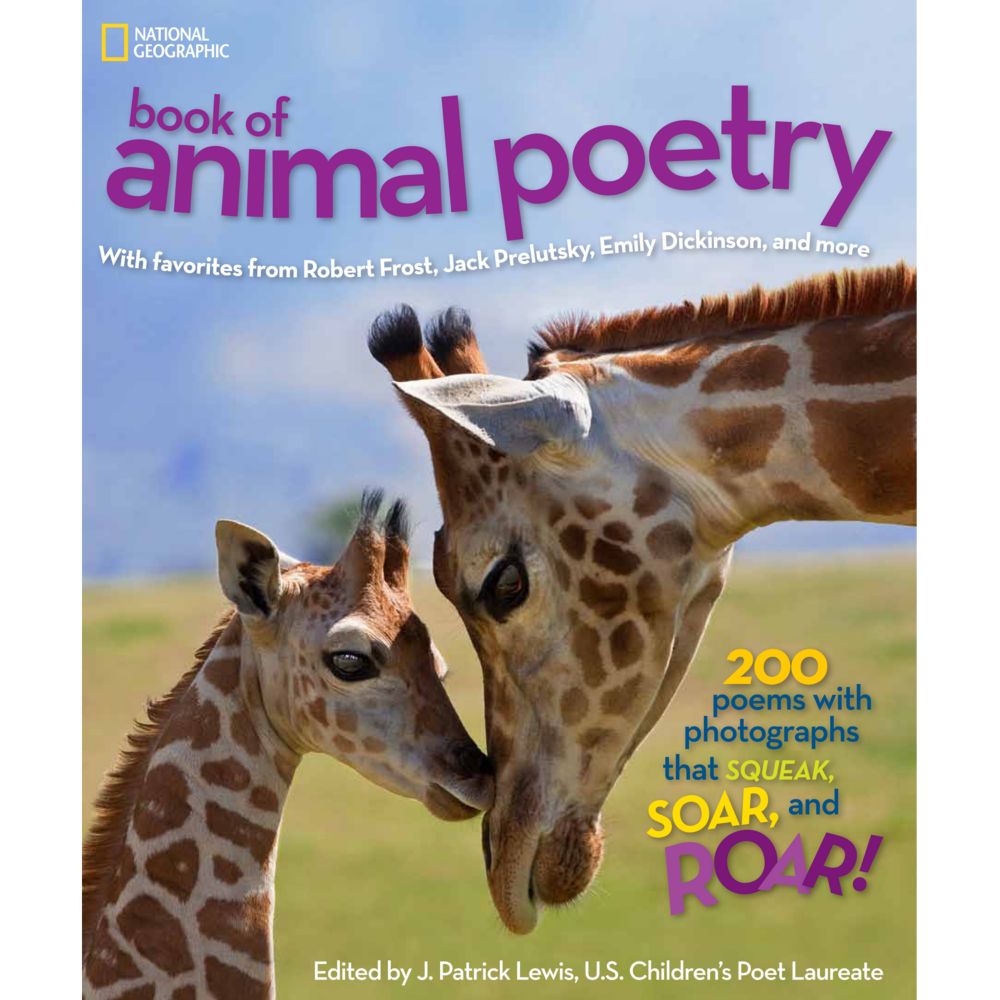 Edited by J. Patrick Lewis
2012 (National Geographic)
Source: Review copy provided by the publisher
Cocoon
The little caterpillar creeps
Awhile before in silk it sleeps
It sleeps awhile before it flies
And flies a while before it dies,
And that's the end of three good tries.
- David McCord
I don't live in Ohio, but I have visited there and one of my favorite parts of the trip was purchasing and eating buckeye candy. It is a piece of peanut butter candy covered in chocolate. I can't decide what I like best, the peanut butter or the chocolate and really, it is a moot point because both of them are great. So what does that have to do with this book? Like the candy, you have a combination of two great things, a poetry anthology edited by J. Patrick Lewis and the photographic wizardry of National Geographic. The poetry collection features poems about animals written by a wide array of revered poets. Carl Sandburg, Ogden Nash, Joyce Sidman, Emily Dickinson, Jack Prelutsky, and Douglas Florian are just some of the poets featured in Animal Poetry. There are 200 poems in this book! The possibilities for uses in the classroom are endless. You can share these poems in science as part of a unit on animals or the life cycle. A poem can be written on chart paper and read to build fluency or as research on a particular animal. If you are teaching poetry in writer's workshop, there are many genres of poetry featured as well. One of my favorite poems was a haunting refrain from Carl Sandburg titled Buffalo Dusk which describes a long gone time when these animals roamed the prairie in large numbers and those who watched them were in great numbers as well.
The second part of this literature equation are the wonderful photographs that illustrate these poems. They are the detailed artwork that we have come to expect from National Geographic. My personal favorite is a baby porcupine that accompanies Joyce Sidman's I am a Baby Porcupette. Students will be enthralled by these pictures. My second grade daughter had to be told she had to finish her homework before devouring this book. Having a copy of Animal Poetry in your school library would be beneficial for both teachers and students.