Wisdom, the Midway Albatross
written by Darcy Pattison; illustrated by Kitty Harvill
2012 (Mims House)
Source: Review copy provided by the publisher
Check out STEM Friday right here! Leave your links below.
On Midway Atoll, a gooney bird is born. Not every chick in the rookery survived, but this tough bird did. As the years go by, the intrepid gooney managed to soar above a tsunami that swept across the Pacific and persevere through the daily travails of an ocean bird. About 1956, she found her way back to the atoll and picked a mate. Research scientist Chandler Robbins caught her and banded her in December of that year. For many years, this gooney migrated and raised chicks. Many dangers could have felled her. Plastic in the ocean water and long fishing lines led to the deaths of many albatrosses, but not this one. Forty-five years after he banded her, Robbins came back to Midway Atoll and caught the amazing gooney once again. At 51 years old, she was one of the oldest known wild birds and was given a new name, Wisdom. She continued to come back and lay eggs. A winter storm came across the island in 2011 and wiped out several thousand chicks, but Wisdom and her newest baby bird survived. One month later, the tsunami triggered by the Japanese earthquake overran parts of Midway Atoll. Somehow, Wisdom and her chick were still standing.
This is a fascinating story. You get a mix of history and science with equal parts of positive character traits. We often use books about humans to teach children about qualities like determination, but
Wisdom
would be just as good an example. I also like the environmental angle. My wife has urged me for years to cut the plastic rings on six packs of soda (and I have listened!), but now we can put a face on why this is important. Reading
Wisdom
in the classroom could encourage children to think about what gets thrown away and how we need to protect our animal friends. You also get information about the tagging of animals and the life cycle of birds which would be good to share during science.
You can use the back matter to further enhance your teaching of these subjects. An intriguing story combined with wonderful watercolor illustrations,
Wisdom, the Midway Albatross
is the kind of unbelievable story that makes nonfiction special.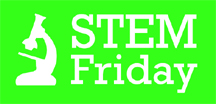 At
Chapter Book of the Day
, you will find a review of
A Black Hole Is Not a Hole
.
Archimedes Notebook
has a review of
Wisdom, the Midway Albatross
and an interview with illustrator Kitty Harvill.
You will find a review of
Meltdown!
by Fred Bortz at
Simply Science
. Included in the post are blog tour sites for next week.
Wisdom, the Midway Albatross
is reviewed at
Laurie Thompson
. With three reviews on our site today, you know this book is a keeper!
Just in time for spring, Roberta at
Wrapped in Foil
is featuring
new leveled readers
from Kingfisher.