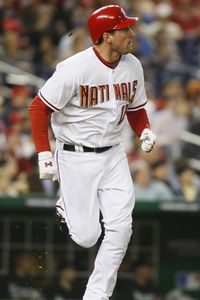 Yahoo
has posted an article on ten errors that slip under the "spell check" radar. The error I see most often was not listed. I call it the battle of "loose" vs. "lose". One of my favorite spelling errors of all time is shown on the left. Last year, the Washington Nationals baseball team was issued uniforms without the "o" in "Nationals". As in uh-oh.
So how do we help students who suffer from poor spelling? Teaching your students using a
developmental spelling approach
is an effective strategy.